Kushki allows you to customize the portal where your customers make their bank transfers (only applies for Chile). Once your users complete the checkout on your website or app, they will be redirected to this portal. Click here for more information on how to set up receiving wire transfer payments.
By default, this portal looks like this: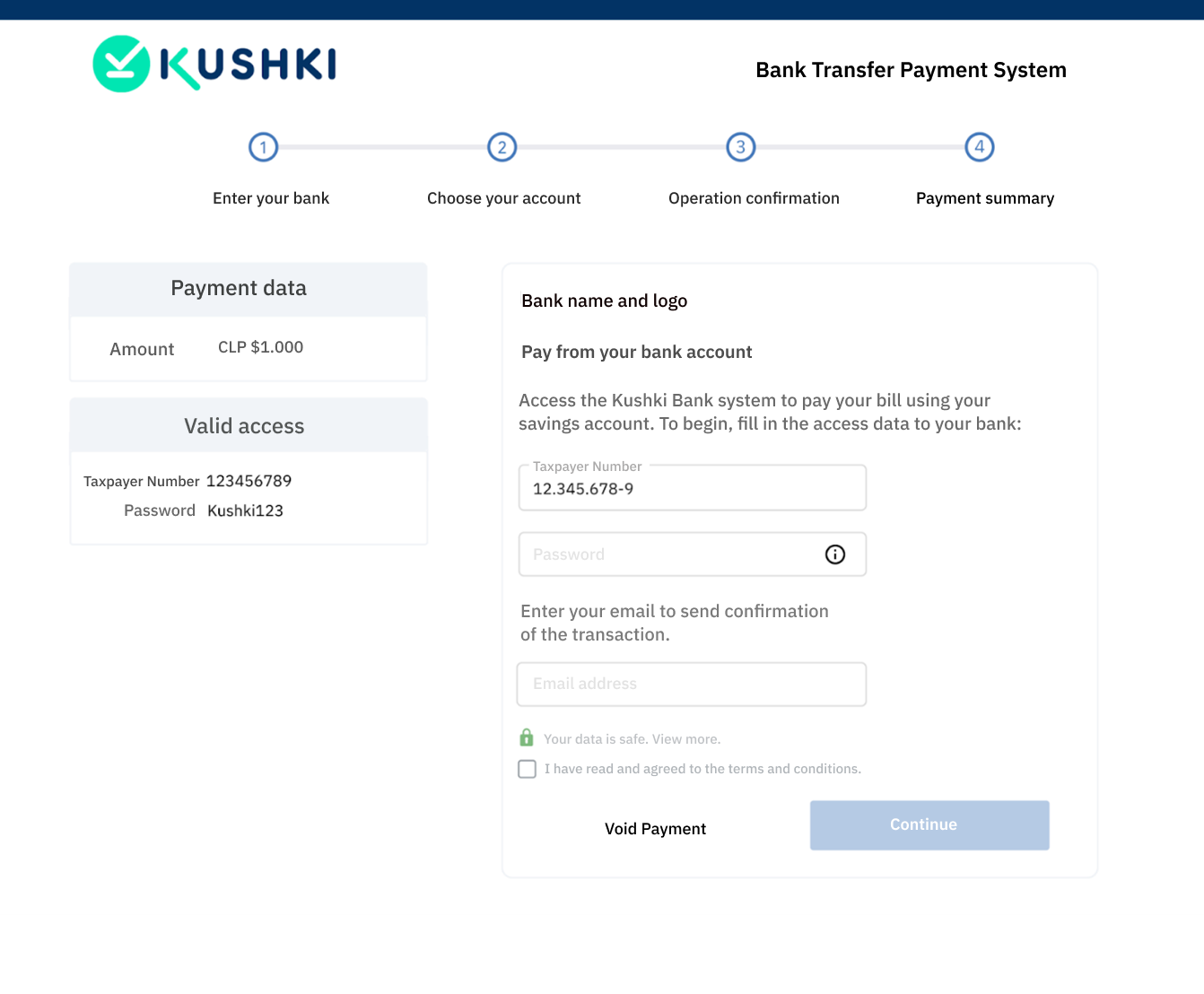 This article shows the different customization options you will find in your Console. With these modifications, you will be able to offer your users a transfer payment experience closer to your brand.
How to access the configuration?
Go to the

Settings

option.

Click on

Bank Transfer System

.

Complete the desired customizations.

Click

Preview

or

Save

.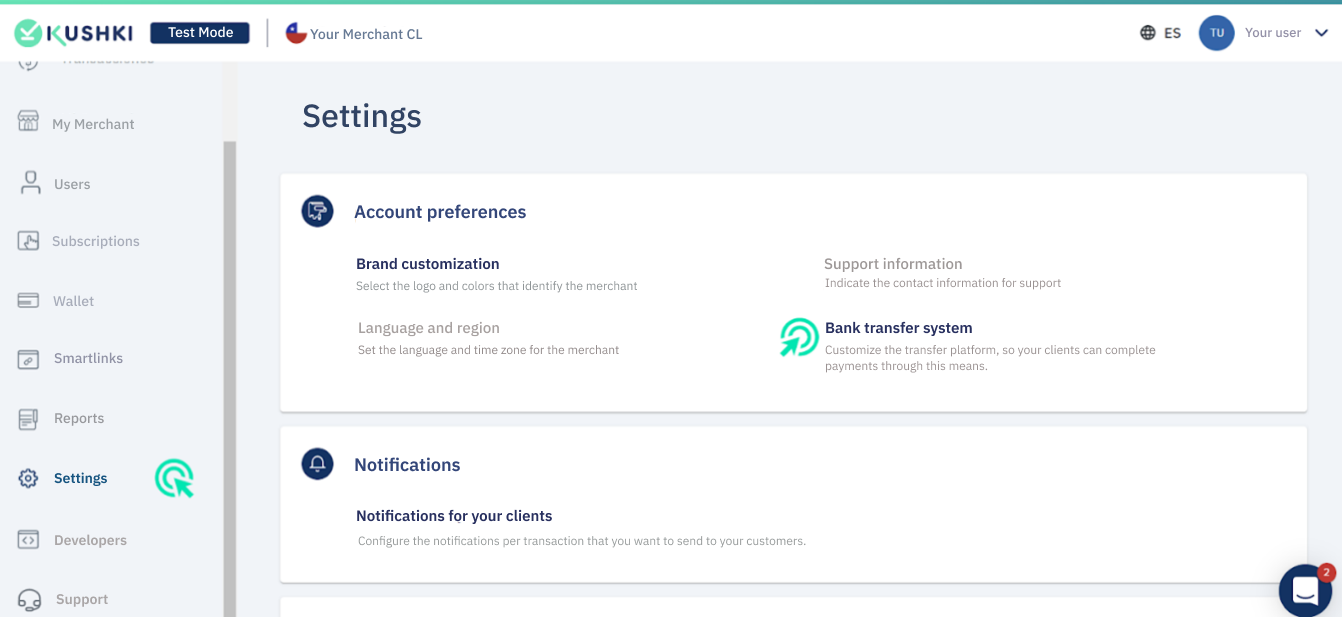 What can you customize?
Template style:

You will be able to add a banner of your brand in the

Center

or

Side

position.

If you don't want to use a banner, you can choose

None

position. Additionally, you can modify the width of the banner in the

Center

and

Full

options.

Logo:

Load a previously added logo from the

Configuration>>Brand Customization

menu. If there are no brand logos, the default Kushki logo will be loaded.

Banner:

In case you have chosen a template style with banner, from this option you will be able to upload it in .png or .jpg formats. The suggested resolution for the

Center

option is 825px x 225px and for

Full

is 1920px x 225px. For both styles, the maximum size is 4mb. Remember that depending on the template style selected, the banner can be vertical or horizontal.

Step marker:

By choosing "Yes" in this option, the payment menu will show the numbered steps.

Bank logos:

By choosing "Yes" in this option, the bank logo will be displayed.

Interface colors:

You can leave the default colors or select custom colors for your transfer portal.

Metadata:

With this option, you can add additional fields in the "payment data" field.

Texts:

With this option, you can customize the texts that will appear in steps 1 (Login to your bank) and 2 (Select your account), or leave the default ones.
The following is an example of how the transfer portal page could look like for your customers, once you complete the customization.