If you forgot your username or password, follow these steps to recover access and use your admin console again.
How can I remember my username?
To know the name of your user, you just have to enter your email and look for the email sent by soporte@kushkipagos.com.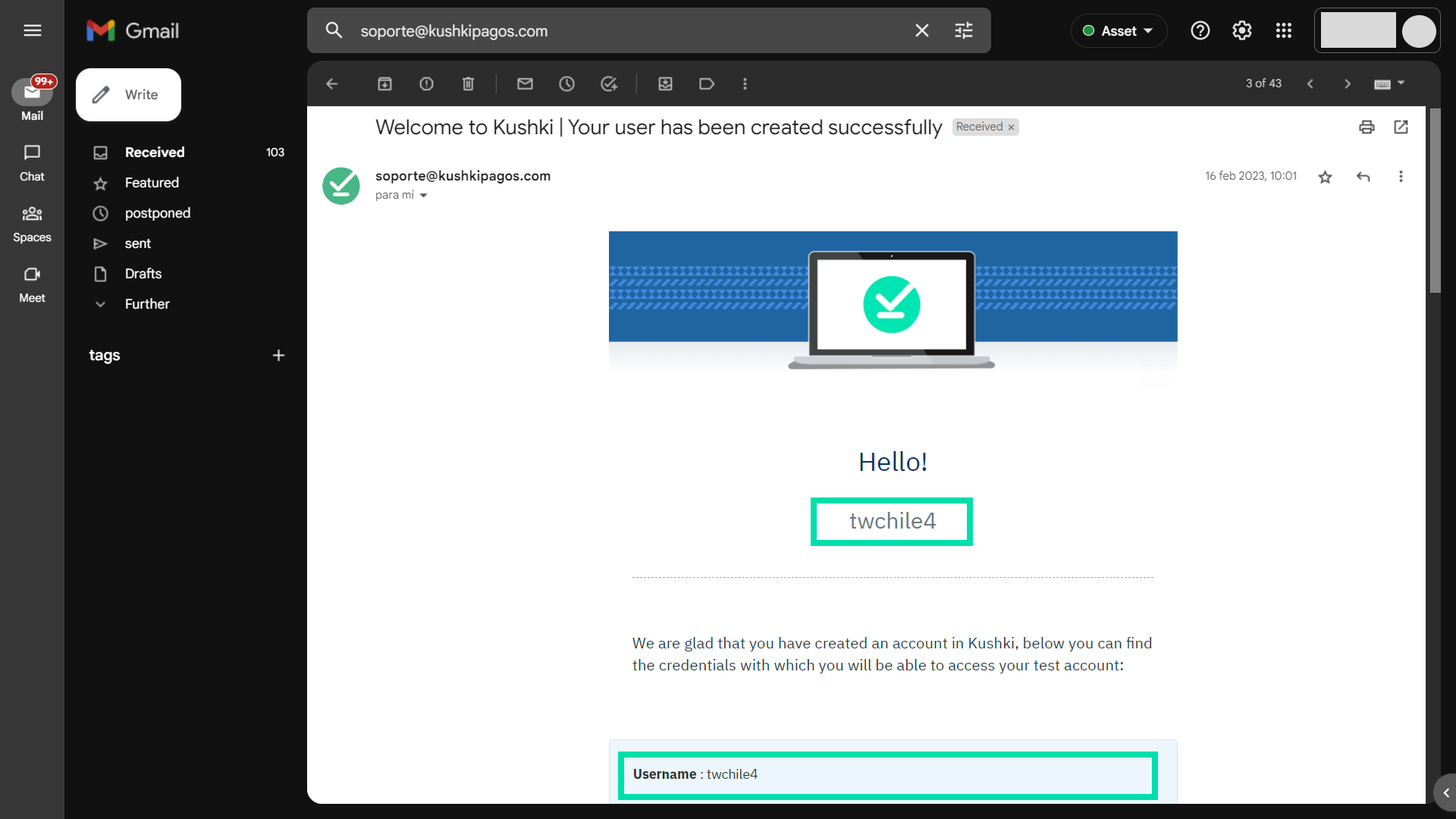 How can I recover my password?
🚨 Note: When you are going to log in for the first time, please remember to update your password within 24 hours of receiving the temporary password email. Otherwise, you must ask the support team to unlock your user.
Instructions
1. In the admin console, click Forget my password.
2. Enter your Username to request the Verification Code.
3. Click the Request Code button.
4. If your username and email are correct, the system will send you a Verification Code made up of six digits to your email. You will receive this information from the soporte@kushkipagos.com email address.
5. Enter the Verification Code that was sent to your email.
6. Enter your new password.
🔐Note: Please verify that each of the following requirements is checked in green. Otherwise, you will not be able to create your password.
Minimum 12 characters.
Minimum 1 number.
Minimum 1 special character (Example: #?!/+).
Minimum 1 capital letter.
Minimum 1 lowercase letter.
7. Finally, click on the Create password button.
You are done! You can now log in with your username and password.