Find out what actions you can perform in the subscription management module for the benefit of your merchant.

What can you find in the Subscriptions screen?

In the Subscriptions screen, you can have a quick reading of all the subscriptions made by your customers. Within this, you will find two available tabs which are:
Active:

this tab shows the subscriptions that have been successfully created.

Attempts:

this tab shows the subscriptions that could not be created for one of these reasons:

SiftScience Anti-fraud Service

Subscription Validation Charge

Merchant Security Rules

Reused Token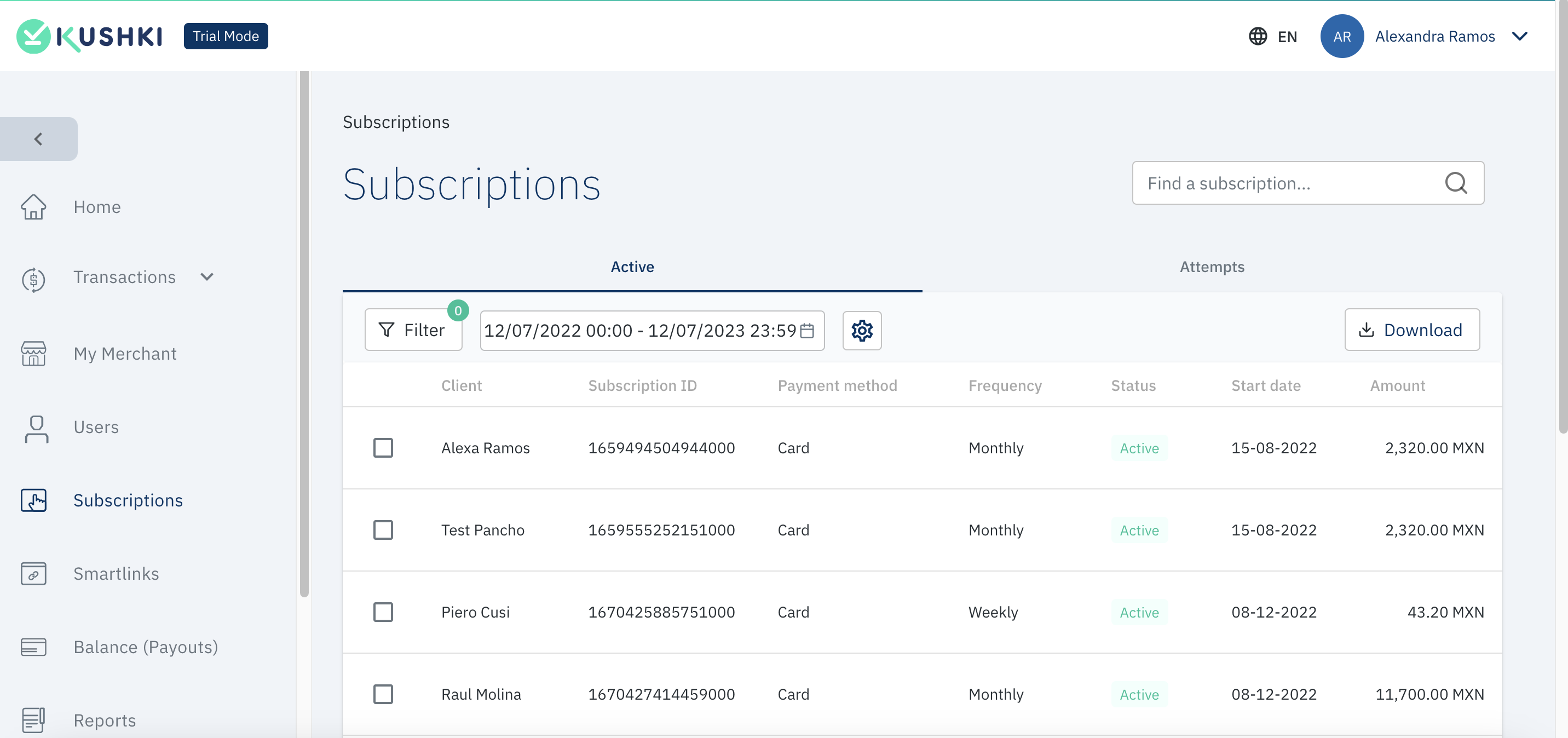 ℹ️ Note:
If you are with the user Master Customer role, they do not have permission to access this module.
The following chart shows the actions that you can perform within the subscription management module.