The Transactions dashboard allows you to download reports of Payments made from your account in JSON or CSV format. Here are the instructions for downloading the Payments reports:
1. In the Transactions>>Payments dashboard, click the Download button.
2. Click the format in which you want to download the Payments data, JSON or CSV.
When the download is complete, a button with the download details will appear at the top center of the screen.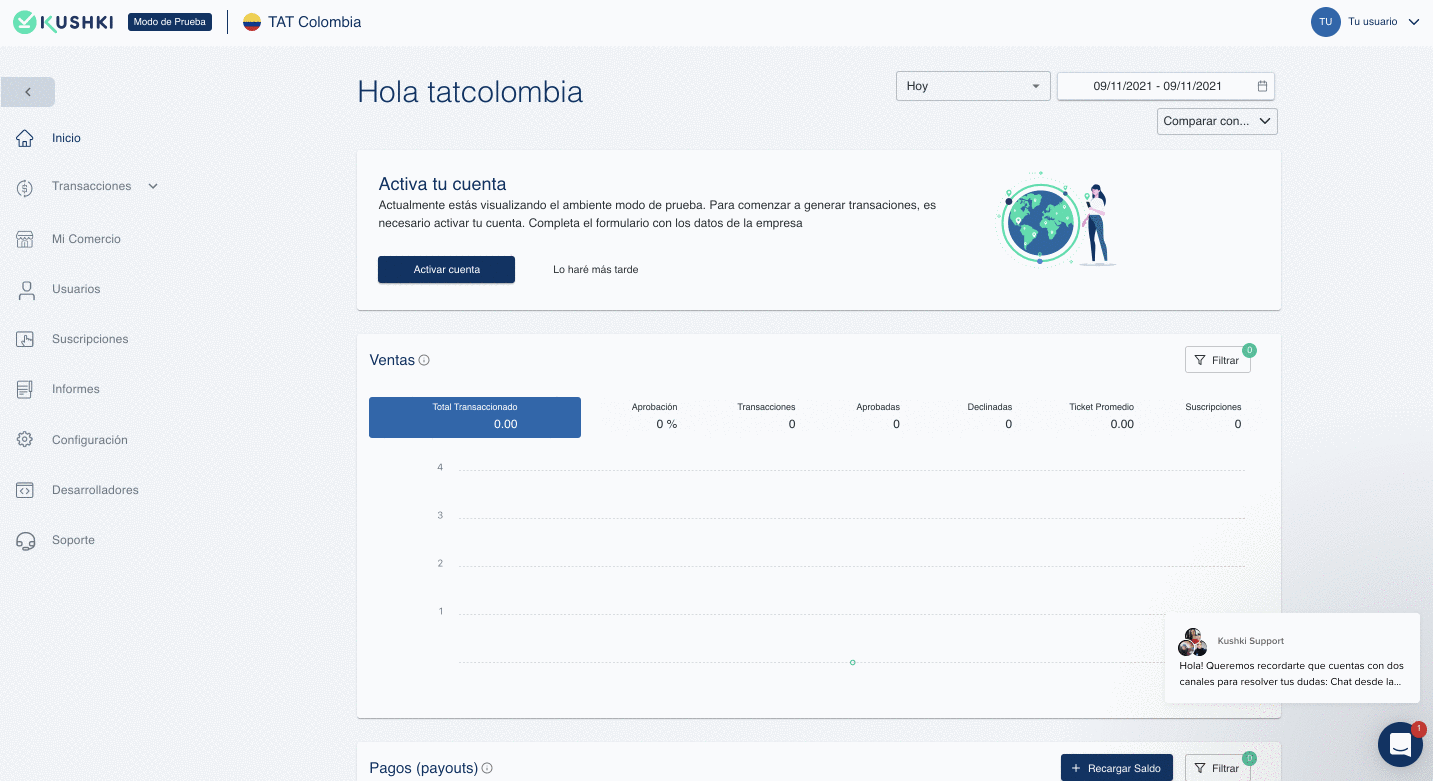 The downloaded file will show the transaction details with the following details:
Creation date

E-mail

Payment method

Ticket number

Amount approved for the transaction

Transaction status

Transaction Type