We'll tell you how you can download payment transactions made in your merchant account through the transactions module.
Step-by-step guide to download payment transactions from the console
The Transactions module allows you to download reports of payments made from your account in JSON or CSV format. Here are the instructions for downloading payment reports:
In the Transactions > Payments dashboard, click on the Download button.
Click on the format in which you wish to download the payment data: JSON or CSV. After the download is complete, a button with the download details will appear in the top center of the screen.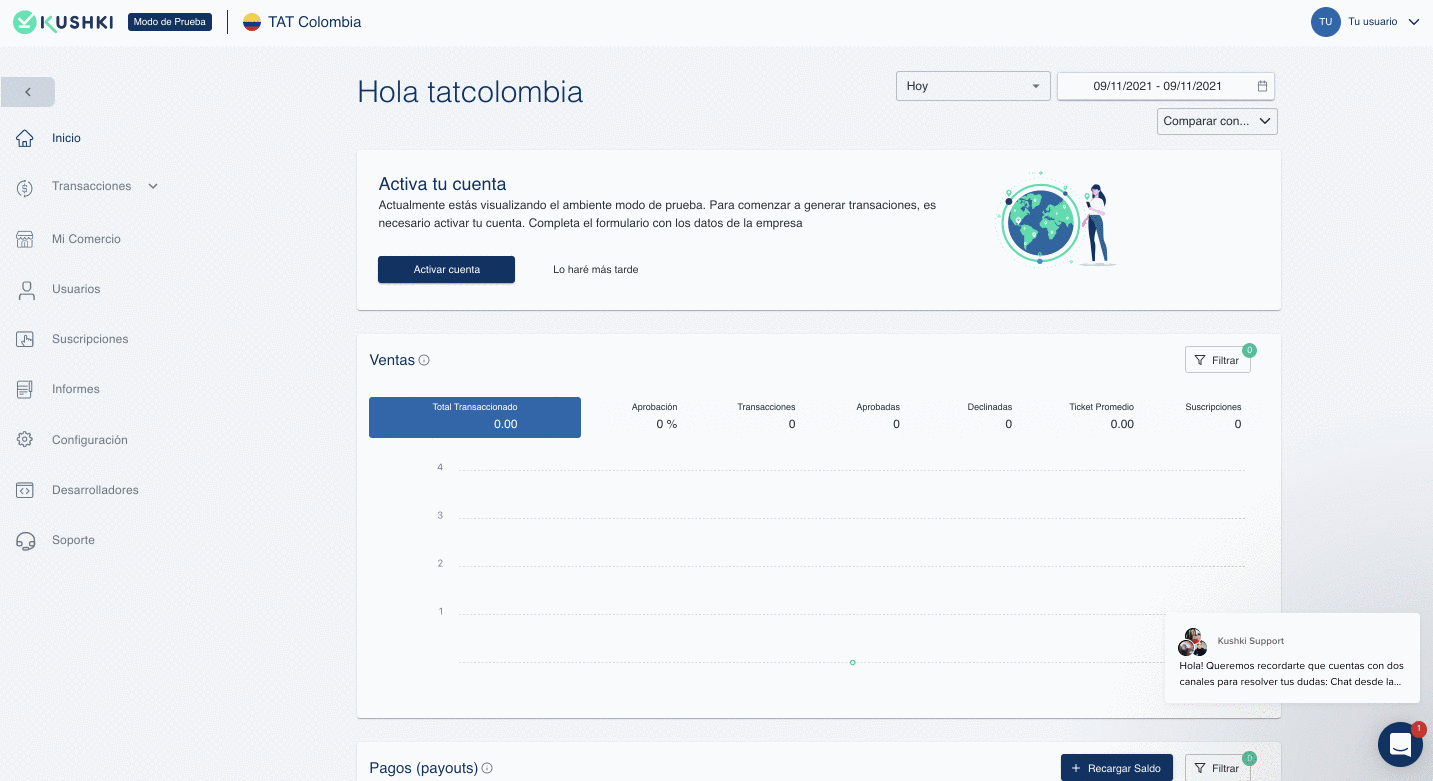 The downloaded file will display transaction details, including the following details:
Creation date
Email
Payment method
Ticket number
Approved transaction amount
Transaction status
Transaction type